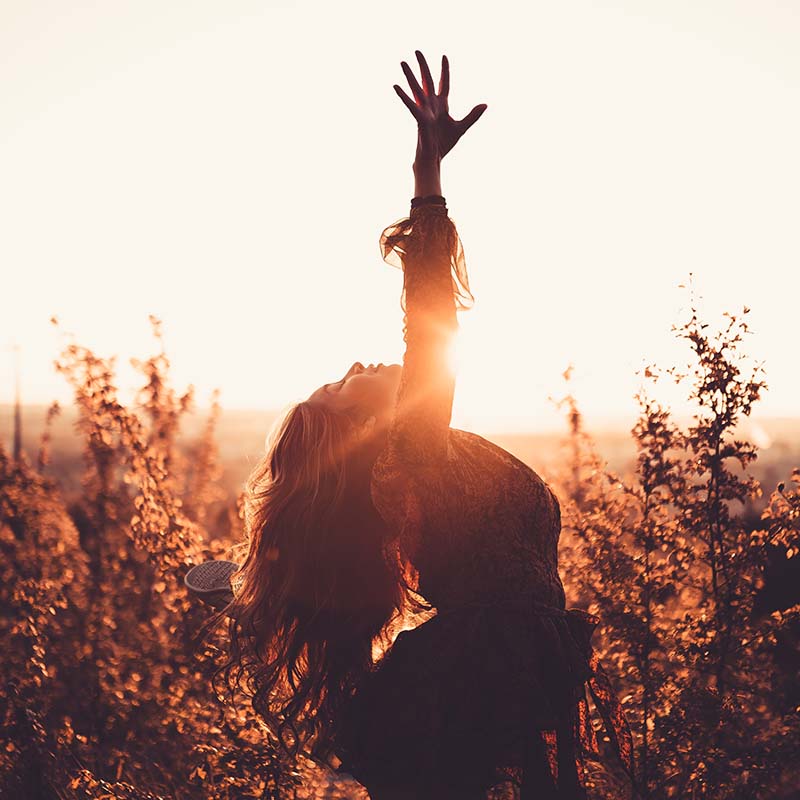 Heal Blockages, Activate Your Inner Strength & Illuminate Your Soul's Spirit
One Spirit Energy is your destination for awakening to your highest potential. Let your soul thrive with in-person & virtual healing sessions.
Intuitive energy healing is a powerful and transformative healing modality that taps into the innate wisdom of the body, mind, and spirit.
At its core, intuitive energy healing is based on the understanding that every individual has the ability to tap into their own innate healing abilities and to access the wisdom of the universe.
Intuitive energy healing is a deeply compassionate and nurturing form of healing that supports you on every level of your being.
Whether you're seeking relief from physical pain, emotional stress, or spiritual disconnection, intuitive energy healing can help you access your own innate healing potential, create a more balanced, joyful, vibrant life and liberate you to a peaceful state of mind.
As with any type of healing work, it is essential to seek a qualified and reputable practitioner who aligns with your beliefs and values. I am a fully qualified & certified Intuitive Energy Healer ready to unlock the challenges of your lifetime.
During our energy healing ceremony, I use my intuitive abilities, as well as a variety of other therapeutic harmonising techniques such as Reiki, chakra balancing, visualisation, realigning meridians, EFT, oracle cards, crystals, drumming, chanting, singing & essences to identify & clear any blockages or imbalances that may be causing physical, emotional or spiritual discomfort.
Your intuitive energy healing ceremony is highly personalised & is tailored to the specific needs of your own inner wisdom & healing potential. I work closely with you to identify your unique concerns and goals, and develop a customised healing plan that addresses your specific needs and challenges.
Intuitive Energy Healing Services
Intuitive Energy Healing
Are you feeling the need for a deeper sense of balance and harmony in your life? Allow me to guide you on a transformative journey of healing and restoration.
Soul Channel Readings
Soul channel readings are a form of intuitive guidance that assists you to connect with your higher self and access deeper insights into your life purpose, relationships, and spiritual growth.
Space Clearing: Home & Office
Energy healing techniques are used to create a harmonious, balanced, and energetically clear space that supports your physical, mental, and emotional well-being, and promotes productivity and success.
Your Spirit Longs to be Free
If you're curious about intuitive energy healing and how it can support your health and well-being, book in for a FREE 30 minute discovery call.
Spiritual Energy Healing & Mentoring
Hi, I'm Simone.
I'm a spiritual mentor, intuitive channel, and energetic healer dedicated to empowering individuals like you. My greatest honour is to be your transformational healer so you can harness more joy and fulfilment in your life.
As an intuitive wisdom weaver, my gifts have led me to create various healing services that change lives every day. From relieving the body of negative energy to assisting the release of souls that are caught on this earthly plane, I care deeply about the ascension of the human spirit.
Communicating directly with divine source, I help you heal and resolve deep-set and underlying wounds. This allows you to move forward and explore your life's purpose with clarity and insight.
My Life's Calling to Become a Spiritual Mentor & Intuitive Healer:
With a background working in international sales, IT, and other roles, I had what most would call a thriving career. But deep in my heart, I knew my true calling was to harness my natural gifts and use them to help others.
I experienced an epiphany and was divinely guided to remember my gifts. I was also instructed to clear past persecutions of these gifts and go to work healing others. My spirit guides were persistent about having me step into my calling and trusting the guidance I receive. This activation was a pivotal point in my journey.
I've been chosen to have direct access to divine source. My mission is to relieve suffering through spiritual healing therapy and other sacred skills.
Why Choose One Spirit Energy?
My Work as a Shaman and High Priestess
I'm an earthling storyteller with a box full of unique tools and treasures. I'm here to enliven and illuminate your soul's spirit.
Unbound through lifetimes, I have a dual role to play here on Earth as well as in the stars. For current and past lives, my purpose is to help you realize what's holding you back so that we can unearth it. This way you release, heal, and forgive yourself and others – and welcome more love in your life.
My Education and Qualifications
As a valuable resource my education, qualifications & memberships reflect my commitment, expertise & credibility as an esteemed professional in the field of energetic healing empowerment.
Spiritual Healing for Trauma
All this training illustrates the years I've invested in enhancing my gifts while studying the human experience from many perspectives. As a soul-stirring ascension healer who specializes in channeling and healing trauma, I use my experience and wisdom to deliver the most profound integrity and authentic spiritual healing modalities.
This helps you heal and raise your consciousness to align with your true-soul vibration.
My Certifications, Educational Training & Memberships
My Additional Training…
Psychoneuroimmunology of Depression – Dr. Judy Lovas
Guided Imagery – for Anxiety & Chronic Conditions – Dr. Judy Lovas
Laughter Yoga Workshop – Laughter Yoga Australia
Tree of Life Workshop – Sydney Centre for Creative Change
Therapeutic Storytelling

 

– Healing Power of Story – Sydney Centre for Creative Change
Reiki Level One & Kinergetics Training

 

– Kinergetics Reset
Youth Mental Health First Aid Certificate – NSW Government
Diaphragmatic Breathing for Anxiety – Dr. Judy Lovas
Attracting Abundance with EFT Master

 

Carol Look

 

(USA)
Educational Teaching: 
Mind & Body Techniques:
Art Therapy
Laughter Yoga
Life Coaching
Mindfulness Meditation
Spiritual Practices
Book a Energy Healing Session
1:1 Intuitive Energy Healing Sessions
Face to face in clinic or online
Are you feeling the need for a deeper sense of balance and harmony in your life? Allow me to guide you on a transformative journey of healing and restoration.
An energy healing session is a deeply immersive and transformative experience where we work together to release any blockages in your energy fields, promote healing and bring about a sense of harmony and balance in all areas of your being – physical, emotional, and spiritual.
Modalities include talk therapy, channelled guidance, healing touch, shamanic voice & drum sound healing, EFT & transpersonal coaching. Resonate Essences, herbal teas & oracle alignment cards are also included in the session.
Your awareness & active participation during the session is key to your own healing and personal growth.
Soul Channel Readings
Face to face in clinic or online
Unlocking the challenges of your lifetime.
Soul channel readings are a form of intuitive guidance that assists you to connect with your higher self and access deeper insights into your life purpose, relationships, and spiritual growth.
During a soul channel reading, I use my intuitive abilities to tune into your energy and receive guidance from higher spiritual realms and guides.
These readings can offer valuable insights and perspectives that can help you gain clarity and direction, release limiting beliefs and patterns, and access your full potential. They can also provide comfort and support during challenging times, helping you feel more connected to your inner wisdom and spiritual path.
Soul channel readings are a powerful tool for anyone seeking greater insight, clarity, and connection with their higher self and spiritual journey.
Space Clearing: Home & Office
Face to face in clinic or online
Channelled guidance, sound frequency disruption & interpersonal relationship diagnosis.
My goal for your home & office space using energy healing techniques is to create a harmonious, balanced, and energetically clear space that supports your physical, mental, and emotional well-being, and promotes productivity and success.
During our session, we'll begin by assessing the current energy of your space and identifying any areas that may be blocked or stagnant. We'll then use a combination of energy healing techniques, such as Reiki, smudging with sage or palo santo, and sound healing with singing bowls or tuning forks, to clear and balance the energy in your space.
We'll focus on creating a sacred and protected space, and will work to remove any negative or stagnant energy that may be present. This can include any residual energy from past occupants, as well as any negative emotions or stress that may have accumulated in the space over time.
The session is designed to create a fresh start for your business or home space, and to support you in moving forward with clarity, focus, and renewed energy. By creating a clear and balanced environment, you'll be better equipped to achieve your goals, connect with your intuition, and thrive both personally and professionally.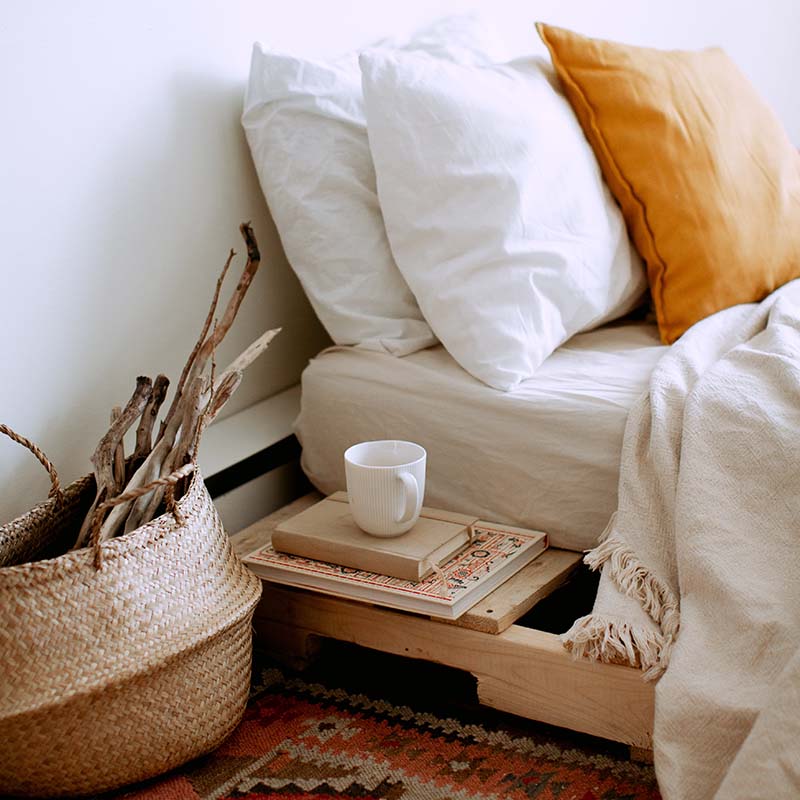 "The moment that I met Simone, it felt like I had come home."
"I knew that I needed to find someone that could help me on an energetic and spiritual level. Simone has created a safe, healing space that allows for vulnerable conversation. From the moment that I stepped into the healing room, I felt I could trust Simone and the grounded space to take me on my healing journey, where ever it led me. Over the last couple of months Simone's gentle tough love, support and intuitive guidance have enabled me to flow and step into my authentic self. Simone is an authentic & true healer of our time; supporting people with their soul journey on this path called life".
Dalene S (Customer Experience Manager)
"Simone you are an incredible gift to the world. Your wisdom, energy, compassion and connection to another realm create a space for insight, healing and growth."
"Thank you for sharing this with me and with my family. I will be eternally grateful".
Mairead V (International Executive Coach)
"Simone is a rare being in an increasingly chaotic world. Her ability to hold space for you and your immediate challenges is second to none."
"Whenever I am in her presence I feel love, support, deep wisdom and guidance. If you are searching for someone to help you navigate deep pain, confusion, uncertainty and healing she is your go-to. I can't recommend her highly enough".
Brooke Alexander
"Thank you, Simone for your intuitive guidance. The work we have completed together, your guidance, coaching and your intuitive messages have provided me with clarity."
"Over the last few months I have been amazed at the number of times your words come true…despite me resisting them at times. You have a natural gift of combined empathy and intuition. Your ability to support me through an intensely confusing time in my life is testimony to that. You provided a safe space for me to accept and work through so much … and at every turn you were by my side and you were 100% on point. THANK YOU"
Kathie S
"Thank you so much for my energy clearing and balance. I feel lighter and more energised as a result. I really appreciate you sharing your special gift of healing with me""
Your Healing Journey Is Waiting
I've had the privilege of helping many individuals before you – and I'm ready to guide you too. With my intuitive gifts, extensive training, and years of experience, we'll work together so you can release, heal, and flourish.
I channel one spirit energy from divine universal source and lead with empathy to nurture your soul in a safe environment. As an experienced high priestess, shaman, and trauma healer, I know your soul can thrive once your spirit is balanced. With blockages out of the way, you can rebuild your life and align with your true-soul vibration.
Take your first step by booking a free Discovery Chat with me. I can't wait to meet your beautiful soul!